Vision of Wallkill will put on a "magical" 7th Annual Weekend of Wallkill on September 23 and 24.
These two days will celebrate with fun and family-friendly events for the entire community to enjoy. The Lego Sculpture Building and Contest will kick off at theWallkill Public Library on September 23 at 5:00 pm, followed by the Fall Egg Hunt for children.
The exhibition of the "Beauty of Wallkill" Art Show will open at 5:30 pm in the lobby of the Shawangunk Town Hall. All lay and professional artisans are welcome to submit their paintings, photographs, and other works of art. The Plein Air art pieces will also be on display for viewing before Saturday's Silent Auction. Friday evening will culminate with a yoga session and refreshments for yoga participants and artisans and viewers of the Art Show in the Town Hall lobby. Health and fitness enthusiasts are also encouraged to take part in the 30-day Step Challenge (Aug. 24-Sept. 24). See below for the challenge info and step log.
More information on submitting applications and contest rules will be available on VOW's website and Facebook page in August.
The Weekend of Wallkill festivities continue on Saturday, September 24 with a "Wizard Academy" show, the Plein Air Silent Art Auction, a Scavenger hunt, contests, games including Team Trivia and Remote Control Car Race, along with a variety of booths and food vendors for the whole family to enjoy. All children and pets are encouraged to wear their wizardly or magical costumes and enter the Best in Show Contests. Bakers and floral enthusiasts can also take prizes at the Apple Pie Recipe and Floral Centerpiece Contests. The public is also invited to amble through the hamlet visiting Golden Rule Thrift Shop and the Quilt Show at the Wallkill Reformed Church. See below for the Entry Forms and Contest Rules and a full list of WOW events.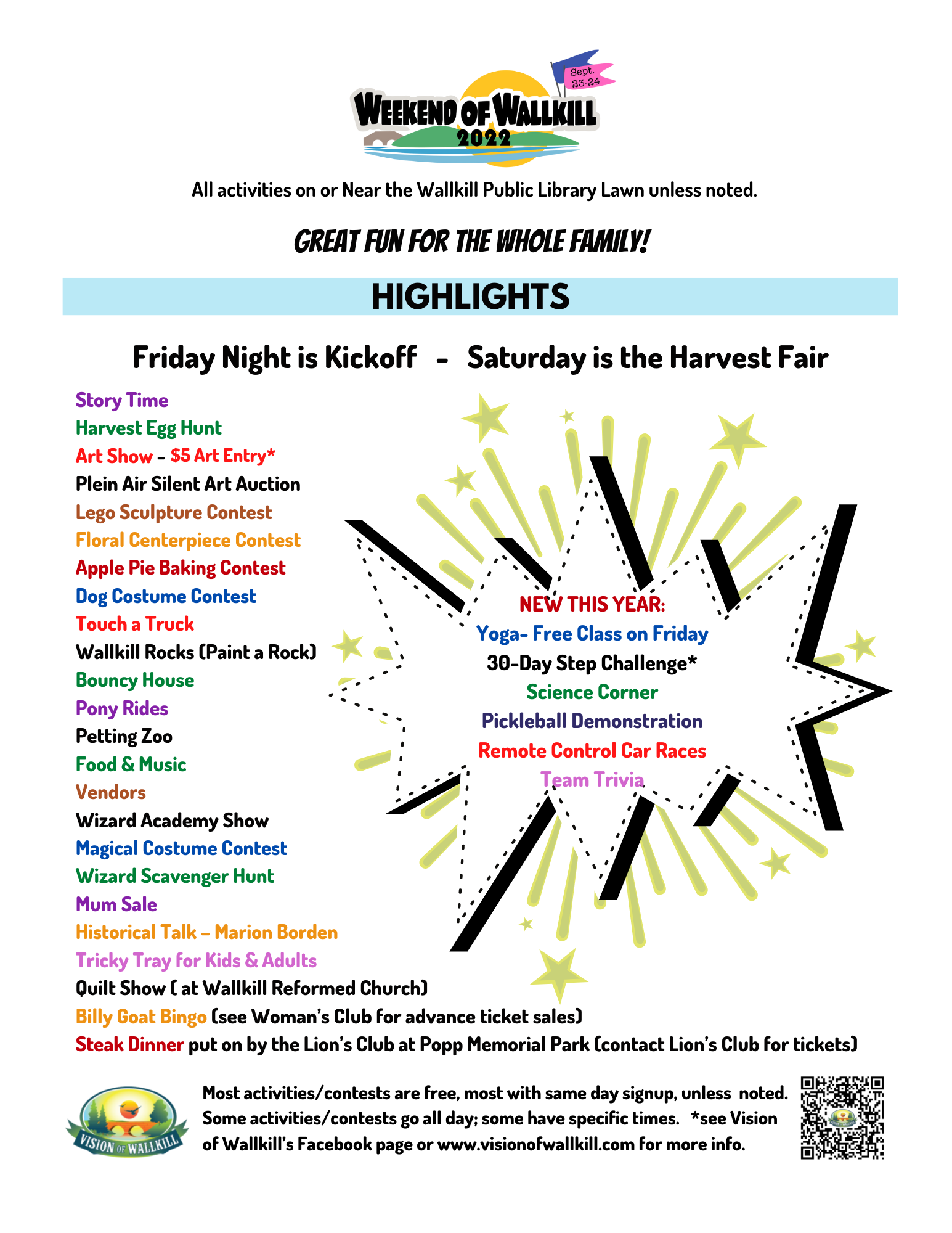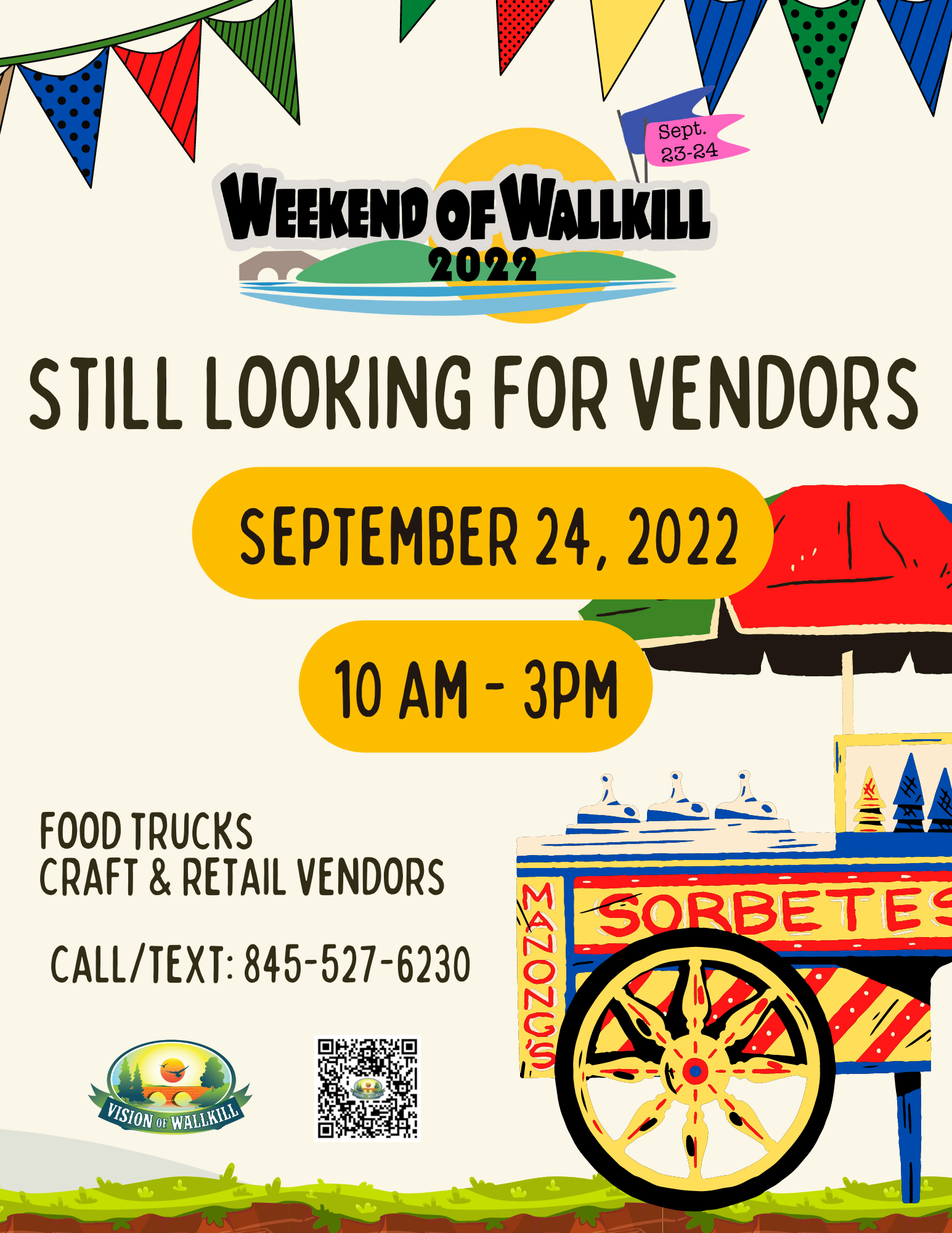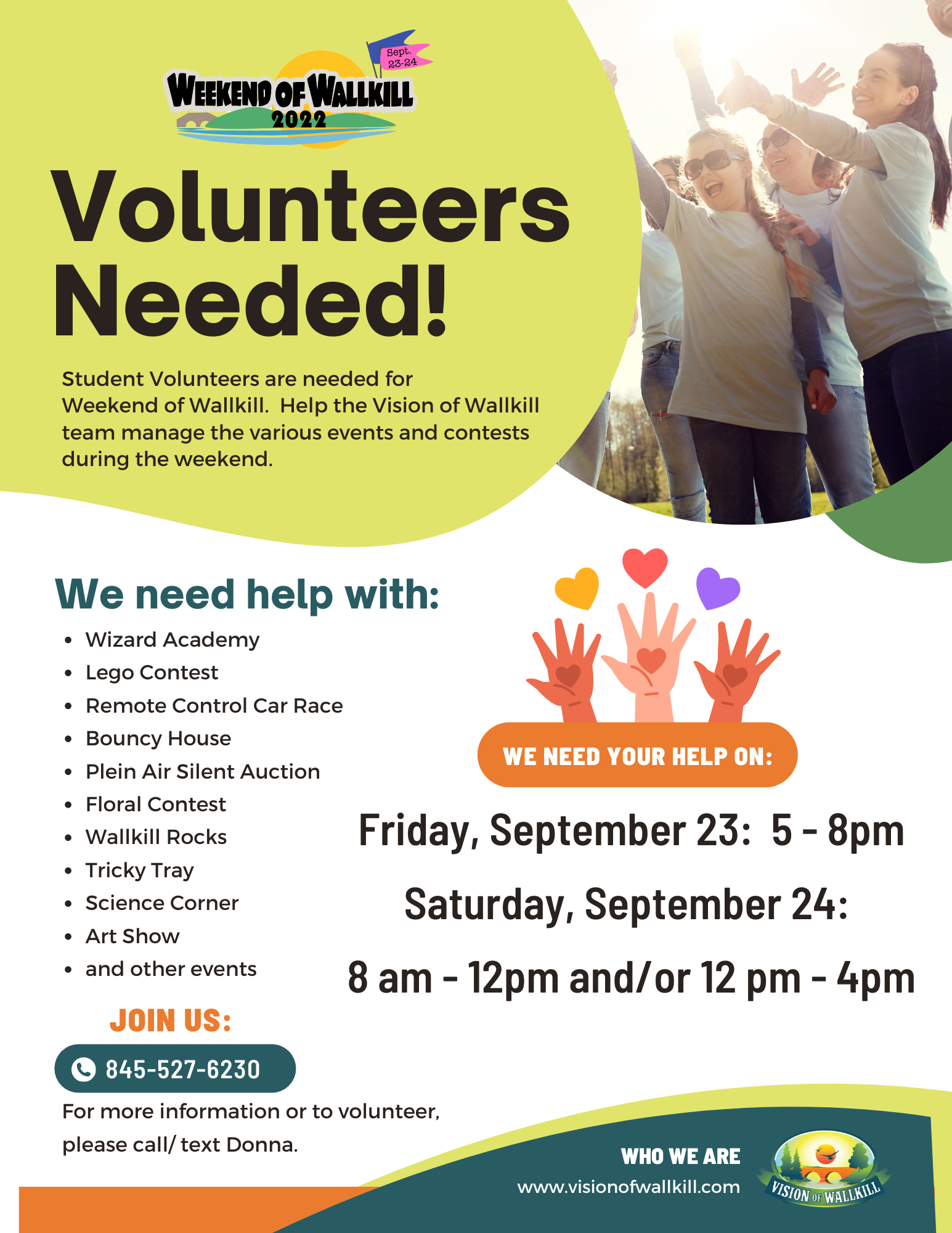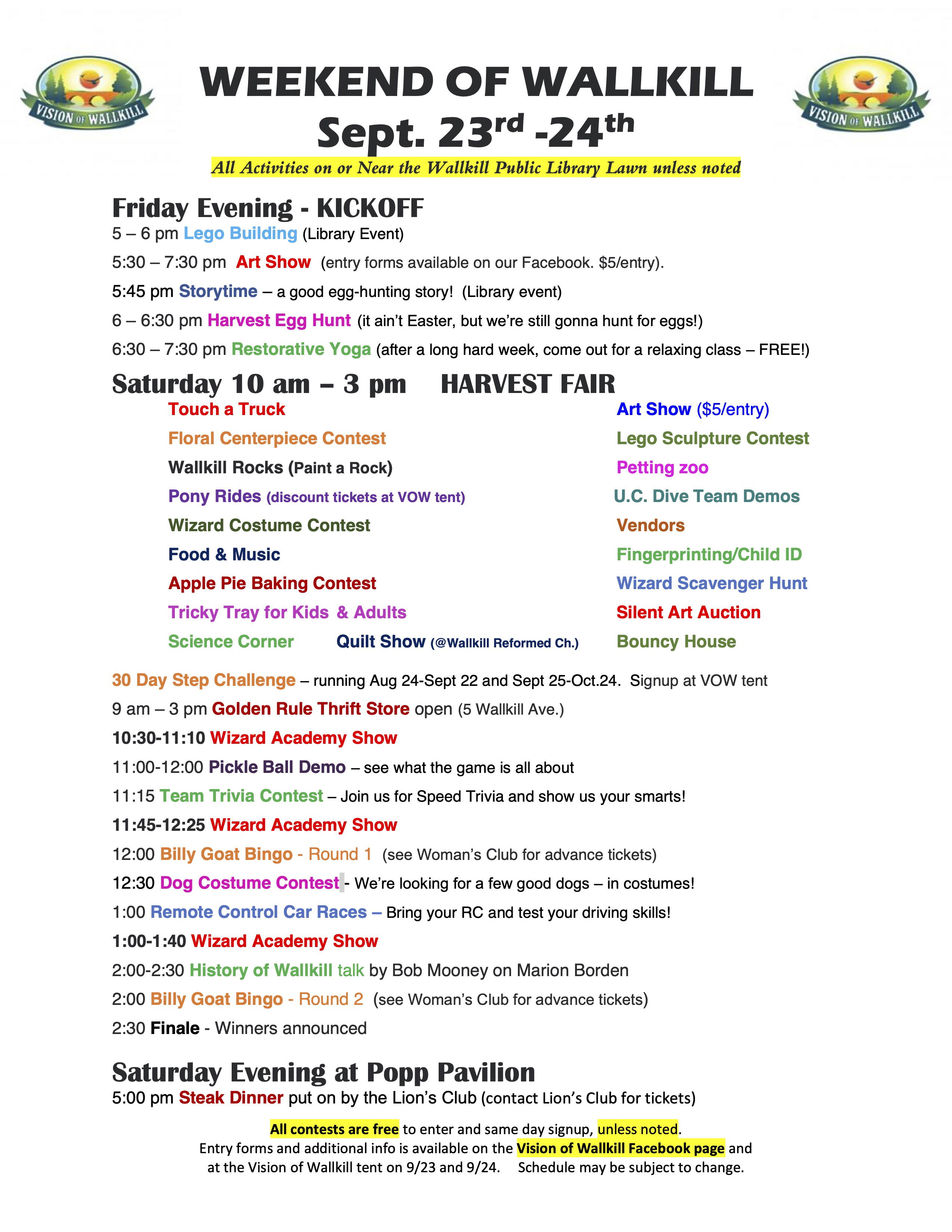 If you are a Food Truck or Craft/Retail Vendor and would like to be part of WOW, complete and submit the applications to St. Patrick's Day Parade Committee.